Pigeon Control & Removal Service for Simcoe, Ontario

Pigeon Control & Removal Simcoe
Embo Pest Control Procedure and Facts

Pigeons are generally gray with slightly iridescent feathers on the neck that shine pink and green in the sunlight. Coloration is variable with many mixtures. Pigeons average 3-5 years in the wild.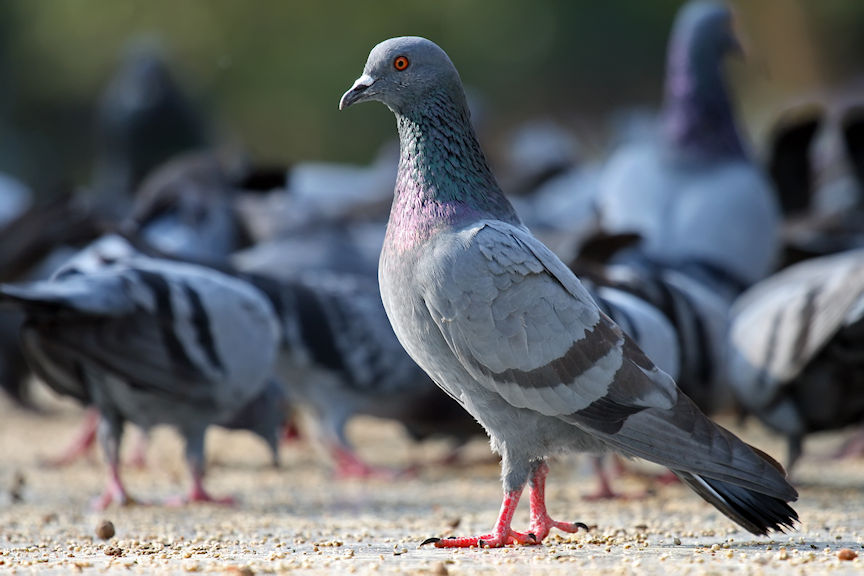 Pigeons

Name: Pigeon: Check rates page for pricing information and warranty.

There are many humane options for deterring pigeons from landing or nesting. It is important to do a good clean-up of any bird droppings or nesting materials before any product is installed.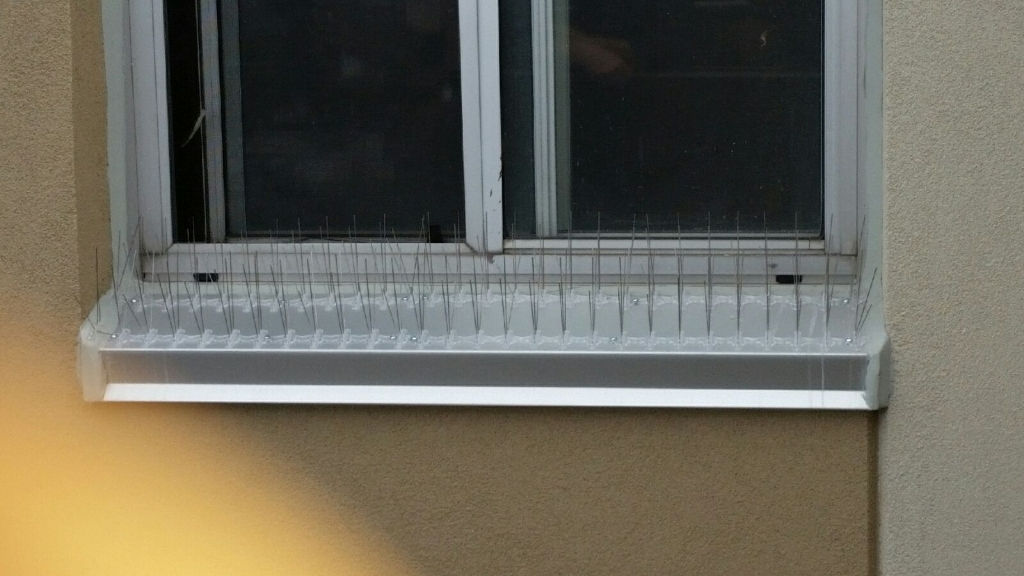 Install bird deterrents such as Bird Spikes or Bird Netting to block pigeons from getting back to the area they have chosen to roost, perch or nest. If you make affected areas inaccessible, the birds will be forced to move on to a new location.
Physical bird deterrents like Bird Spikes are effective on ledges, beams, signs, window sills, roof lines, eaves, and other areas pigeons have decided to land.
Electric track systems like such as the Bird Jolt Flat Track and Shock Track are ideal for treating ledges and rooflines or anywhere aesthetics are a concern. Remove any food source
If there is an open food source such as seeds from a songbird feeder, open trash bins or discarded food, covering or removing these food sources will send the birds looking elsewhere for their next meal

Home
How It Works
Rates
About
Contact
Safe, Effective, Guaranteed EMBO Pest and Wildlife Control
CALL US FIRST!
WHY PAY MORE?

Simcoe 1-866-766-3166
Ancaster
Barrie
Binbrook
Brampton
Brantford
Burlington
Cayuga
Cambridge
Delhi
Dundas
Dunnville
Etobicoke
Fisherville
Flamborough
Gravenhurst
Grimsby
Guelph
Hagersville
Haldimand
Halton Hills
Hamilton
Kingston
Kitchener
Long Point
Milton
Mississauga
Niagara Falls
Normandale
Norwich
Oakville
Orillia
Paris
Port Credit
Port Dover
Port Rowan
Port Ryerse
Saint Catharines
Simcoe
Smithville
Stoney Creek
Streetsville
Tillsonburg
Thorold
Toronto
Turkey Point
Waterford
Welland

FREE Estimates - Locally owned and operated since 1989!
Toll Free 1-800-453-6040
All insects - Roaches, Bed Bugs, Wasps, Ants. Humane and Gentle Wildlife Control, Relocation and Home Exclusion
Skunks, Squirrels, Raccoons, Mice, Rats.
Pigeon Control and Removal Service for Simcoe, Ontario Canada